Programs >
Children (Grades 1-6)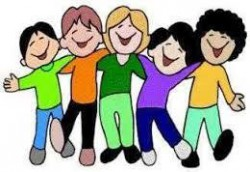 Elementary School is an exciting transition for children, and it is an exciting time for children at Parkway too! The children's ministry team is full of loving teachers who enjoy spending time with our 1st-6th graders as they grow and learn about God's plan for them.
On Sunday mornings, your children will learn stories from the Bible and how to apply it to their own lives from 9:30am-10:30am in the children's department located on the third floor to the right of the stairs.
At the 11:00am worship service your child will be able to participate in worship through a Children's Moment.
On Sunday nights from 6:00-7:00pm, all children will be able to participate in various activities that are planned throughtout the year.
On Wednesday nights from 6:00-7:00pm, Parkway's children can learn about missions in our community and around the world in RAs (Royal Ambassadors) for boys and GAs (Girls in Action) for girls.
We hope to see you and your child soon in the various ministries at Parkway for children!
Children´s Activities
RAs (Boys Grades 1-6)
GAs (Girls Grades 1-6)
Children´s Choir
site administration
site map
Contents © 2016 Parkway Baptist Church • Site Provided By: Show Off Studios